Scott and Sam Show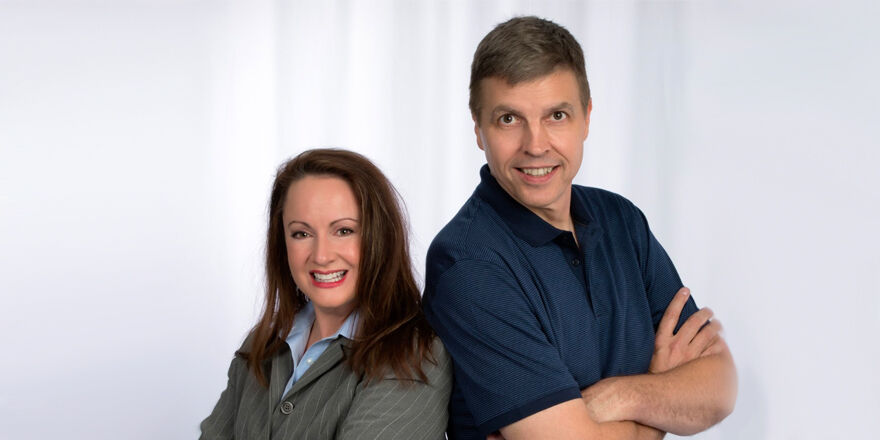 DOWNLOADABLE PROMO PHOTOS:
Photo 1 | Photo 2 | Photo 3. | LOGO
5 Hours per day, Monday-Friday
Any Daypart
Delivered via FTP
The Scott & Sam Show has been called, the "World's Largest Friendship Gathering". We're excited to make room for even more friends to join in. Encouragement, laughing, talking about Jesus; life is better when we hang out together. We're excited that Salem is opening the door for even more friends! – Scott and Sam
Sam: "Does it seem like the hardest things in life are also the best ones? About ten years ago my husband Carlos and I had a little girl. She was born with Down Syndrome and had seizures for most of her first year of life. We spent hours in the hospital, tired and scared, always wondering if the next treatment would work. She began to heal after a women's Christmas dinner event where 300 women prayed for her. Since then, we've seen what a gift God gave us in Zoe. She delights in life, prays often and is a painter with some pretty amazing talent.
Scott: It was a challenging to be raised without a dad, except for a God rescue… seriously, I'd be in prison, addicted, or dead from loving fast cars.
My mom, Linda, a teacher, was an amazing single mom, who raised my little brother, sister and me. I spent a lot of time after school in her classroom helping with bulletin boards and getting to know the other teachers and her students. My beautiful bride, Susan, is so solid. (I married way over my head); she really took mercy on me (or something). She's a certified teacher, who used her college education to homeschool our 4 children.

For more information contact Greg Roberson at: 615-312-4229 or at [email protected].